Sandblasting & Polishing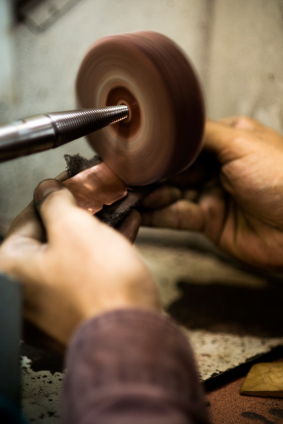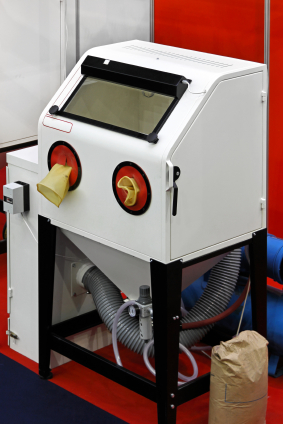 Sandblasting is a metal cleaning process that creates a clean, matte, textured finish. Glass beads are applied to a surface using low air pressure. This process creates a clean surface without imposing any damage. We use two kinds of glass beads in our sandblasting machine. One of the beads is less abrasive, leaving the piece smooth and clean. The other bead is more abrasive, leaving the piece with a matte finish. Either method of sandblasting leaves no marks in the metal finding or residue. Typically after a piece is sandblasted, it is then polished to enhance the piece.
Polishing is a great way to enhance any metal object and create a mirror like surface. A metal finding can be polished entirely or certain parts can be highlighted. Our polishers are skilled in the art of hand polishing which allows for precision polishing. It is at the discretion of the customer what they would like the eye-catching part of their piece to be.